So, Should you be in a Uniform As a Personal Trainer?
YES!
Regardless of the type of environment you are working in it is important to make sure you are represented as a fitness PROFESSIONAL and not a person who teaches fitness. No, you don't have to be in a suit and tie but there should be some level of professional intent when you choose what clothes to wear.
What If My Gym Provides My Uniform Apparel?
Most Larger facilities will require their trainers to wear some sort of uniform that is the same across the board for all of the training staff. They do this to make it easy for their members to figure out who is a trainer and who is just an aesthetically in-shape member wearing fancy bright clothes while working out with a friend.
On shift/training: On shift apparel is already taken care of for you so, if you can't get this right then I assume you have to be a tool who lives by their own rules.
Since the facility takes care of your uniform, the main thing you need to do is make sure that it is clean and ready to work in. We are trainers and sometimes we sweat when we train clients. You might be able to get away with skipping a wash on a slow day but are you willing to risk being known as the smelly trainer in the gym?
So you have a clean provided uniform, now you need to make sure everything around the uniform is on point. Guess what is around the uniform…you! I am not here to tell you how you should express yourself and your personality but if your uniform is provided the least you could do is make sure your personal hygiene and appearance are all put together. If your sporting a ratty looking beard, messy hair or for you ladies "I woke up in my club makeup" face, then it really doesn't matter what you are wearing because you look bad.
Remember when you are on shift in the gym you are not only representing the facility that employes you but also yourself as a professional. You do no want to narrow down your audience simply because you chose not to run a comb through your hair or wash your shirt from yesterdays training.
Off Shift: There is no "off shift" if you are in the facility. If you are not monitoring the floor of the gym , training clients but still hanging around the facility or getting in your own workout; you are still considered on shift. You may not be required to wear your uniform but, that doesn't mean you are free to act like an asshole. You are still representing the facility and most importantly yourself as a professional. That might mean staying in "work mode" while not actually working.
If you are getting in a workout at the facility where you work and train then it would be best if you had some decent workout apparel also. That might mean leaving a few of your favorite articles at home.
Here are some Examples :
The offensive but "funny between your group of friends" t-shirt
Home made "this used to be a t-shirt but is now a huge arm hole Bro Tank top" gym shirt
"I painted an entire house in these shorts covered in paint" shorts
"I mow my lawn in these 6 year old smelly sneakers" gym shoes
"I know this is a cute sports bra but I like the color" ladies gym shirt
"I'm not sure, I think my fun colored leggings are see through but I love them" ladies gym pants
"I know its tight, too small and might rip right off but its my favorite" anything gym clothes.
What Kind of Uniform is good as an Independent Trainer?
You might not always work in a company that has trainers on staff. There are a some spaces that allow trainers to use the facility  without actually being a part of the team. Hell, there are even some places like condominiums, community centers, recreation parks and public areas where you can be seen doing business as a fitness professional without any association or fees.
With or Without a home facility you need to develop your own uniform because you are essentially never off shift and a walking billboard for your business. Outside of training clients you need to be good advertisement for your business at all times. This way when you run an errand or grab a quick lunch at the local cafe you are advertising your business because you have a apparel that says something about what you do.
You do not need to be extremely formal or even mirror the uniform of your local commercial gym trainer but, you should have some sort of professional look to you.
Regardless of the actual articles of clothing you choose to train clients in, you should make sure each piece is at least:
FREE OF RIPS, PULLS OR HOLES
NOT SMELLY
NOT COVERED IN DIRT OR FILTH
AND it should not fit into any of the examples explained above for the off shift gym clothes.
Those are the basics of developing your own uniform. It takes minimal effort and should be simple to follow on a daily basis.
Going beyond the basics is something you should do if you have your own brand in place or want to be even more professional.
Your own brand is as simple as just your own name and then personal training or fitness coaching at the beginning/end.
Showing your brand identity is important to display a your personality with a professional twist. While the clothes you wear don't have anything to do with your quality of training, it can show a potential client that you are serious about your job as a profession and not just a side gig to make a few extra dollars here and there.
It is the whole concept behind this well done commercial.
Appearances matter, where you like it or not. Ask, what are you saying about yourself and the perception of your ability to train someone when you show up like this.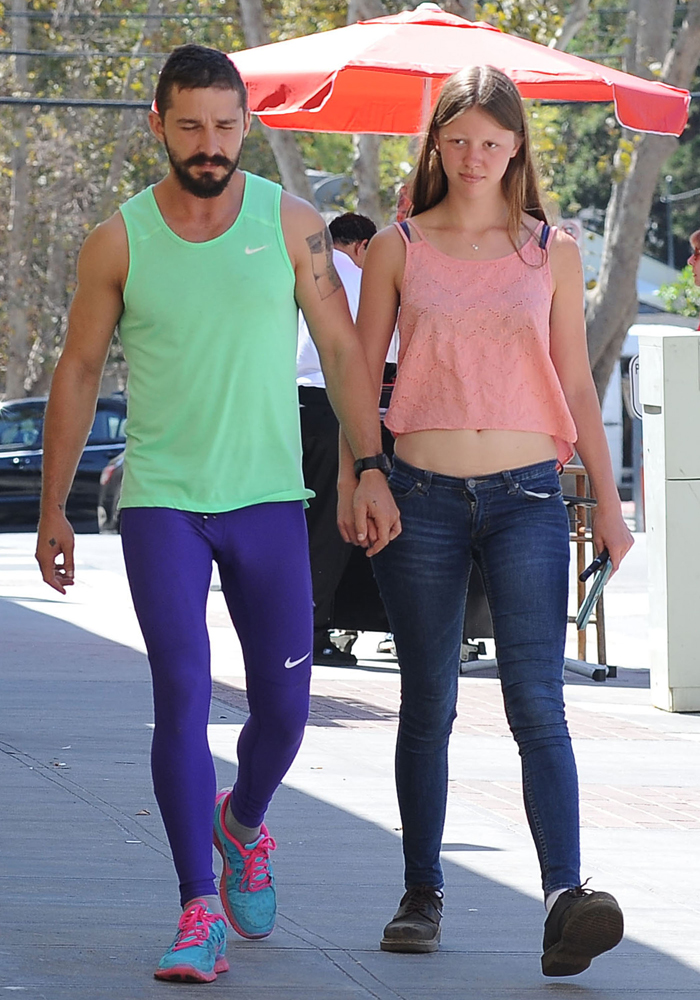 If you look in the mirror and have a hard time noticing you are a fitness professional, it's just as hard for a stranger too.